In The Restaurants
Where to Get Weekend Brunch To-Go
May 28, 2020
Missing weekend brunch with friends? Let's all brunch together, apart. Lettuce Entertain You has several brunch to-go options from our restaurants from delicious pancakes and egg sandwiches to Bloody Mary's to-go.
Here are our restaurants dishing out weekend brunch and brunch cocktail kits.
Check out our family meals, meal and cocktail kits and booze to-go options.
Beatrix (Fulton Market, Oak Brook, River North, Streeterville)
WHEN: Fulton Market: Monday – Thursday: 11:00 AM – 9:00 PM, Friday and Saturday: 9:00 AM – 10:00 PM, Sunday: 9:00 AM – 8:00 PM; Oak Brook: 11:00 AM- 4:00 PM, Saturday & Sunday: 9:00A M- 4:00 PM; River North: Monday- Friday: 11:00 AM- 4:00 PM, Saturday & Sunday: 9:00 AM- 4:00 PM; Streeterville: Monday- Friday: 7:00 AM- 4:00 PM, Saturday & Sunday: 8:00 AM- 4:00 PM
WHERE: Fulton Market: 834 W. Fulton Market; Oak Brook: 272 Oakbrook Center; River North: 519 N Clark St.; Streeterville: 671 N St Clair St.
WHAT: Bring some of your Beatrix brunch favorites home including the Pepper & Egg White Sandwich, Light & Fluffy Lemon Pancakes, Brown Sugar Bacon, Mushroom Quinoa Burger and more! Pair your brunch with one of our signature coffee drinks like a Honey Cinnamon Latte or Tumeric Chai.
CONTACT: Fulton Market: 312-733-0370 or order Beatrix-Fulton Market online; Oak Brook: 630-491-1415 or order Beatrix – Oak Brook online; River North: 312-284-1377 or order Beatri – River North online; Streeterville: 312-642-0001 or order Beatrix -Streeterville online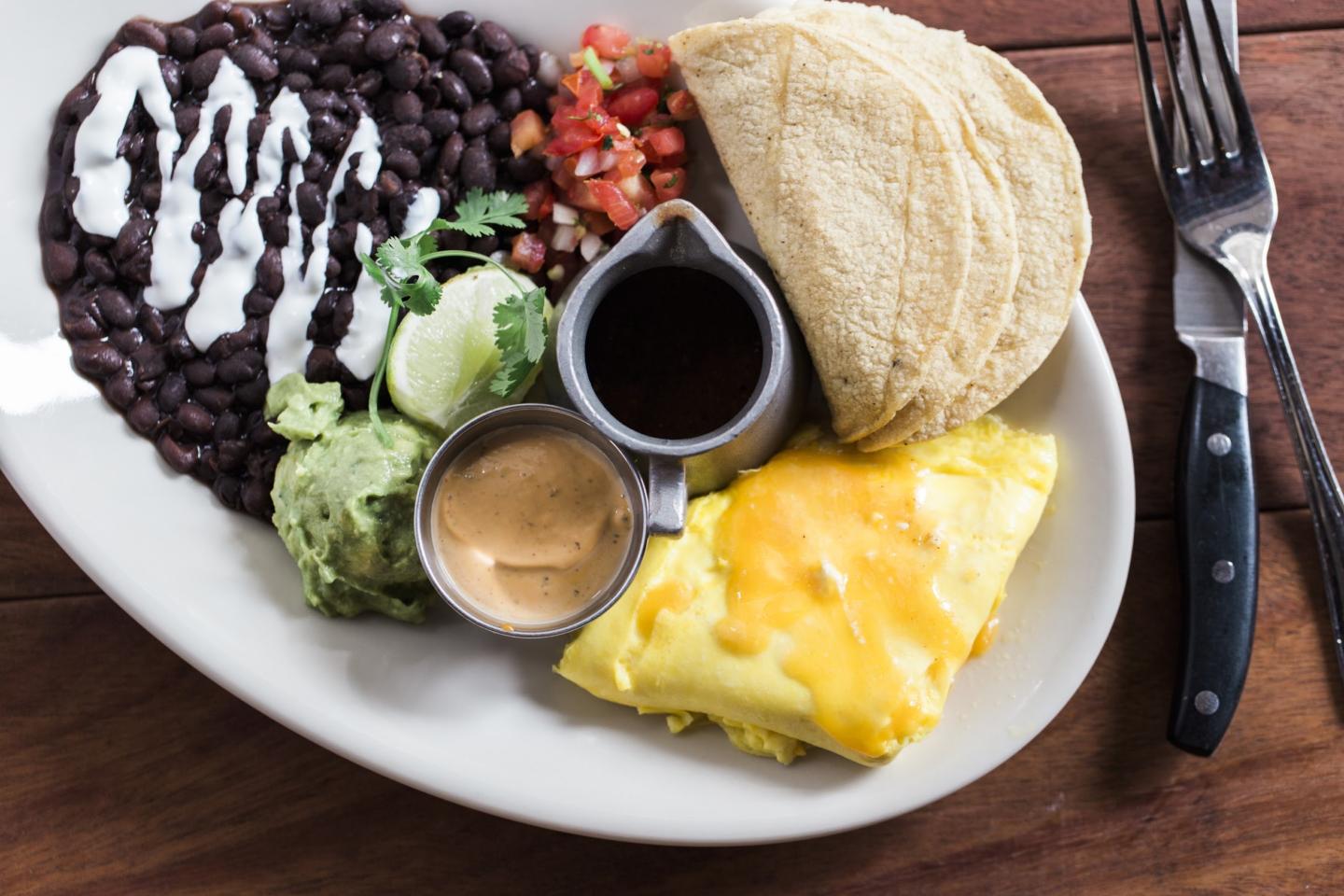 Mon Ami Gabi – Reston 
WHEN: Saturday – Sunday, 12:00 PM – 8:30 PM
WHERE: 11950 Democracy Dr, Reston, VA 20190
WHAT: Enjoy Gabi brunch favorites in the comfort of your own home. Whether you have a taste for the French classic 
Croque Monsieur with Frites
 or prefer something sweet like the 
Brioche French Toast.
CONTACT: 703-707-0233 to order carry out or 
order delivery via Doordash
WHEN: Saturday – Sunday, 11:30 AM – 8:30 PM
WHERE: 2056 N. Lincoln Park W., Chicago, IL 60614
WHAT: Enjoy an abbreviated R.J. Grunts brunch menu on Saturdays and Sundays with favorites like the Breakfast Burrito and Thick-Cut Challah French Toast as well as classic brunch sides plus Creamy Cheddar Broccoli and Chicken Noodle soups. 
Brunch cocktails to-go!
Stella Barra Pizzeria & Wine Bar – Santa Monica (2000 Main St., Santa Monica) offers specialty cocktails to-go including Bloody Mary, Sunrise, Sunburn, Sunset with bubbles, Aperol, elderflower and citrus smash, Gold Digger with Bourbon, peach and house lemonade, House-made Margarita and more. Each cocktail is one serving; must be 21 and must order food with alcohol. Call 310-396-9250 for pick-up orders or add on to your Stella Barra delivery order online. Stella Barra's patio is also open at limited capacity, make your reservation.
For more cocktails to-go, click here. 
---