The Chicagoland Tiki Bar Guide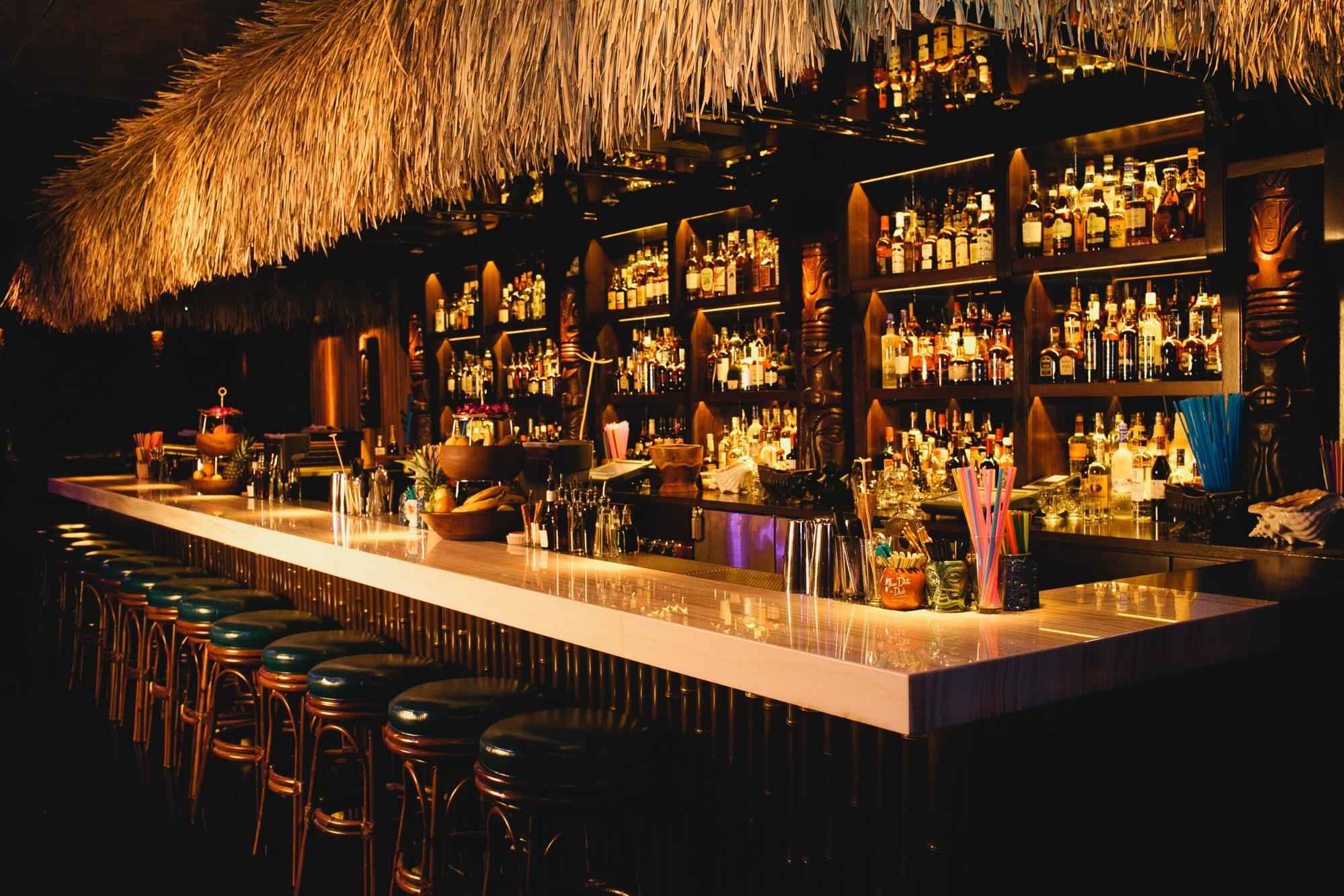 You don't have to deal with the killer leg cramps from a 14-plus-hour flight to experience the islands of French Polynesia when you can just throw back stiff, fruity cocktails at exotic-themed drinkeries right here in Chicago. From a Tiki-inspired underground speakeasy to tropical dim sum to a karaoke mecca packed with rum-filled revelers, the Tiki scene is still humming in this city and its 'burbs, offering boozy nectar served up in a conch shell. We're holding a torch up to 14 of the best Tiki bars around, so sit back, stretch your legs, and put an umbrella in it.
River North
What you're getting: Zombie Punch communal drink with Jamaican, Nicaraguan, and overproof rums, lime, pomegranate, grapefruit, and cinnamon served in a glass skull (serves 3-4 and you need to be seated to order it)
Part speakeasy and part Tiki bar, this subterranean sanctuary is hidden in the middle of the city. Access to riffs on classic Tiki cocktails, crafted for present-day beachcombers, is granted through an alley entrance where patrons pass a wall of blue skulls on their way down (you're a fan of hidden bars, right?). Many of the wooden Tikis and artifacts once belonged to Chicago's former Tiki hub, Trader Vic's. Of the "What one rum can't do, three rums — and a gin and a whiskey and a brandy — can" mentality, its selection boasts drinks served in glass skulls and treasure chests with dry ice fog pouring out.
---