The best desserts in Chicago
Chicago has its fair share of ice cream shops, donut spots and pie-slinging bakeries, but some of the city's most inventive desserts are hidden in plain sight at the bottom of restaurant menus. Pastry chefs are going above and beyond with loaded sundaes, addictive caramel pie and decadent bourbon caramel bombes—just to name a few. When you must satisfy your sweet tooth with a post-dinner treat, these are the restaurants to visit.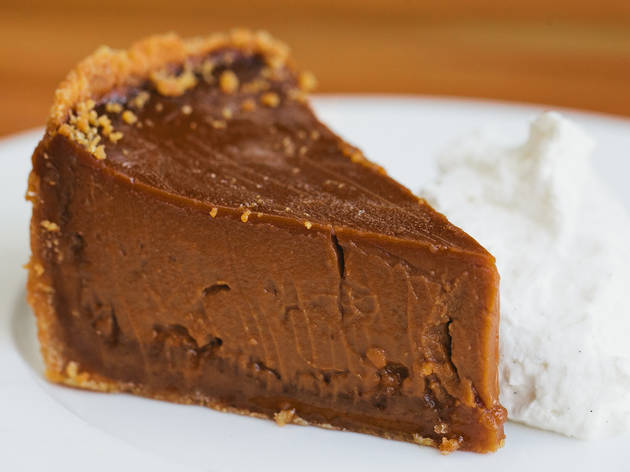 A healthy-fare-meets-comfort-food concept informs the menus at this cheerful River North restaurant and, to be sure, many of the dessert offerings—chia pudding, shortbread lemon tart and warm apple strudel—cleave to this ethos. And then there's the Oh My! Caramel Pie, a tall wedge of luxurious burnished caramel—less dense than dulce de leche, but not by much—atop a shortbread crust so buttery it shatters beneath your fork. It's a devil-may-care-for-health kind of dessert, and it's worth it. For a sweet fix to go, check out the coffee counter's selection of enormous and excellent cookies.
---