The Best Restaurants in Chicago Right Now
If Chicago's foodscape proved one thing in January, it's that the city's hospitality powerhouses are staying strong, even in the face of a restaurant bubble. Between Lettuce Entertain You's hand roll and hip-hop joint, Small Cheval's Wells Street expansion, and a sunny new concept from the people behind Gather, we predict that the current crop of new spots will have some serious lasting power. So here's an always-updated look at the best restaurants in Chicago right now: First, we've singled out the latest and greatest restaurants that just opened in January, if you're keen on trying something brand new. Or scroll down to see the best Chicago has to offer, from classic old standbys to the buzziest newer spots. Try any one of these for a delicious meal.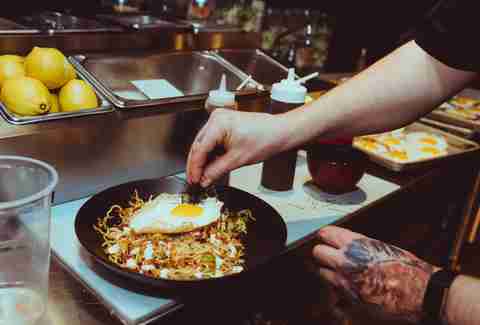 RIVER NORTH
Hand rolls and hip-hop from experts of Japanese cuisine
A standard sushi bar, this is not, and it has the late-night hours, inventive handrolls, and thumping beats to prove it. Purists can enjoy traditional bites, like negi hamachi and toro, but if you really want to do Sushi-san right, you should embrace their unique experiences: a walk-ins-only "Let's Roll" hand roll menu, and a reservations-recommended "Oma-Kaze" menu guided by chef Kaze Chan himself. Sushi-san is the latest spot from the minds behind Ramen-san, and it lives up to its heritage.
---