8 Can't-Miss Hipster Bars in Chicago
It may not hold a flame to Brooklyn or Portland in terms of sheer volume, but Chicago certainly has its share of flannel wearing, beard-donning, ironic mustache grooming hipsters. However, unlike a few years ago, that term no longer comes with a heavy hand of spite or negativity. In fact, these hipsters are the ones who are helping revitalize some of Chicago's newest "it" hoods, like Logan Square and Bridgeport, for example. And, as appreciators of small-batch liquors, craft beer and locally distilled spirits, they're also inspiring a new wave of bars in the Chi-town area – ones that boast unique and mismatched decor, innovative cocktails made with egg white foam and aromatic bitters and playlists that sound like they belong in Garden State. If you're tired of penning your screenplay or need a break from running your digital agency, hop on your scooter, unicycle or $3,000 bike and head to one of these quirky watering holes. And, even if you're not identified as a hipster, don't fret – these bars have plenty of appeal for the regular folks too. Plus, can you get any better people watching?
Three Dots and a Dash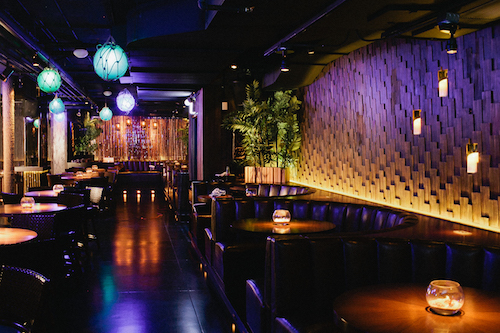 Part secret speakeasy, part Hawaiian tiki bar, Three Dots and a Dash is a far cry from the other bars and restaurants that line the swanky Gold Coast/River North area. Paying homage to the original tropical bars like Trader Vic's and Don the Beachcomber, the bartenders in this basement-level bar all rock Hawaiian shirts and serve up original tiki cocktails, like the Aloha Felicia (Caribbean rum paired with coconut cream, pineapple and Thai basil) in hipster-approved ceramic mugs. The décor is just as you'd imagine any subterranean, Polynesian bar to have – like vintage tikis, colorful globe lights hung from the low ceilings and a thatched grass roof overhanging the bar (white sandy beaches and mint-hued water sold separately). If you find yourself a tad inebriated on too many Treasure Chests (a giant pitcher of rums, pineapple, guava and Dom Perignon), order a few nibbles from the food menu. The burger and pupu platter are crowd favorites.
---