50 States of Pie
From sweet prickly pear in the deserts of Arizona to lush maple cream in the forests of Vermont, here's a rundown of the most-popular pie flavors our great Republic has to offer.
Iconic Pies from State to State
Pie is so much more than just a dessert. There's a feeling of nostalgia and comfort in every bite, not to mention a strong sense of place. Travel across the country and you'll find pies at roadside diners, orchards, bakeries, hotels, church potlucks — you really can't drive very far without bumping into a pie. We found an iconic pie in each of the 50 states. Turns out you can learn a lot about a state's agricultural and historical traditions by eating its pie.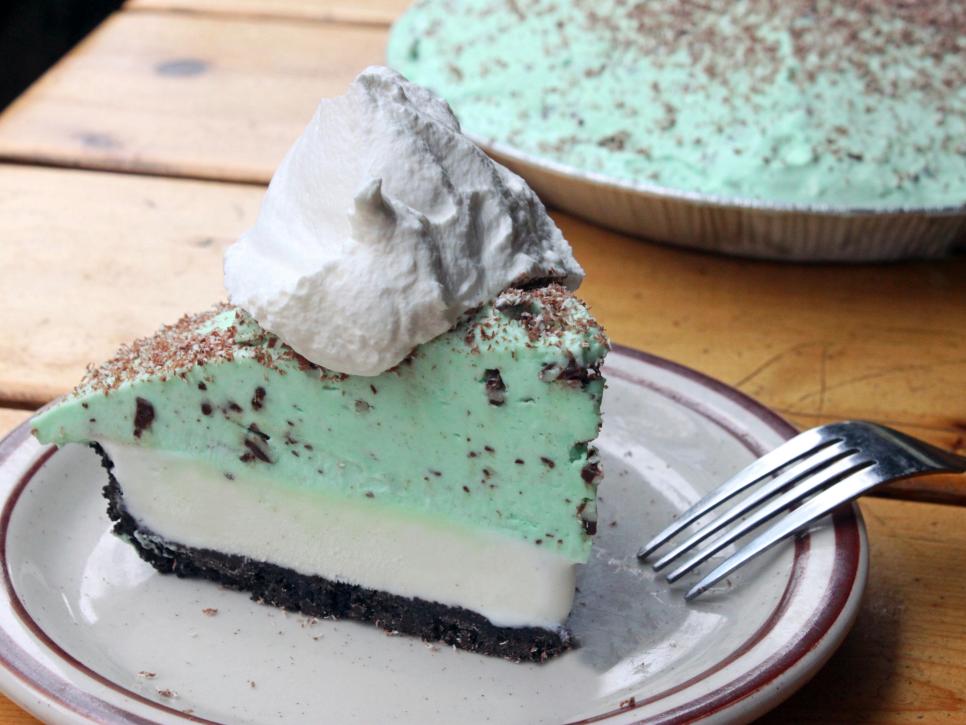 Illinois: Grasshopper Pie
The grasshopper is not only a reviled Corn Belt pest, but it's also a deliciously smooth cocktail. Originally from New Orleans, the drink made its way up the Mississippi River and took hold in Chicago during the prohibition era. Locals altered the recipe slightly to include rich local cream, which helped mask the flavors of bootleg booze. The recipe migrated into a sweet treat to share with the whole family. Creamy, minty and refreshing, the grasshopper pie can be found today at Bub City in Chicago.
Go to: Bub City
---