12 New Spins on Classic Fall Pies
Move over, pumpkin. Step aside, apple. This season's pie lineup brings some unexpected flavor combinations to the table. From sophisticated new takes on fruit pies to Southern classics revamped with different ingredients, here are a dozen alternatives to get excited about this fall.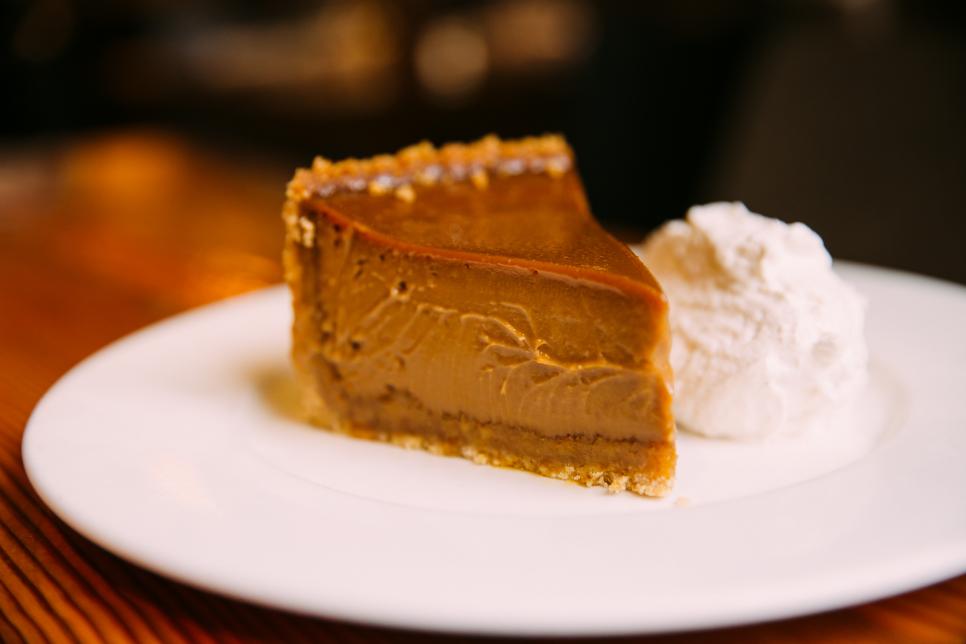 Oh My! Caramel Pie at Beatrix, Chicago
This decadent slice was dreamed up by pastry chef Yasmin Gutierrez as a way to incorporate Beatrix's beloved cookies into another standout dessert. Gutierrez pulverizes her shortbread treats to form the crumbly cookie crust, which holds a flan-like caramel filling that's at once luxurious and homespun. Each slice is accompanied by a simple dollop of freshly whipped vanilla-bean cream.
---