The Best New Chicago Brunches to Try Right Now
Like hot dog accoutrements and pizza crust thickness, Chicagoans take brunch seriously. And while we all have our weekend go-to's, exploring what's new on the brunch scene is often as exciting as going back to our faithful standbys. From dim sum and ping pong to fully loaded omelets in the West Loop, here are seven new brunches to try this weekend.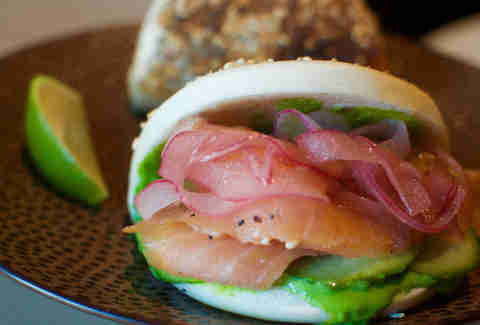 LINCOLN PARK
Lettuce Entertain You's acclaimed ever-evolving concept has launched a new dim sum Sunday brunch that can be ordered either a la carte or shared family-style. The modern interpretation of a Chinese tradition spotlights green papaya salad tossed in a tamarind vinaigrette, five-spice glazed pork belly, coconut pancakes with maple-coconut syrup, and Chinese donuts with cinnamon and espresso milk, as well as Bao Zhong house oolong tea, plus a variety of both boozy and non-alcoholic cocktails, because hair of the dog isn't always the prudent option.