12 RESTAURANTS NEAR NAVY PIER THAT DON'T SUCK
Despite its iconic Ferris wheel and Instagrammable city views, Navy Pier has acquired a bad reputation among Chicagoans as little more than an overhyped tourist trap with a serious lack of good eats. However, between a recent Navy Pier food renaissance and the continued growth of nearby neighborhoods, the area is slowly shifting from avoid-at-all-costs hellscape to culinary hotbed.
Sure, it still has a long way to go, but there are plenty of restaurants worth visiting right now, provided you know where to look -- and, luckily for you, we do.
Best donuts: Do-Rite Donuts & Chicken
233 E Erie St

From a Valrhona chocolate glazed cake donut for chocoholics and candied maple bacon French crullers for those that need a hint of savory with their sweet, to an assortment of gluten free donuts, there's something for everyone type of donut fiend at this bustling Streeterville shop.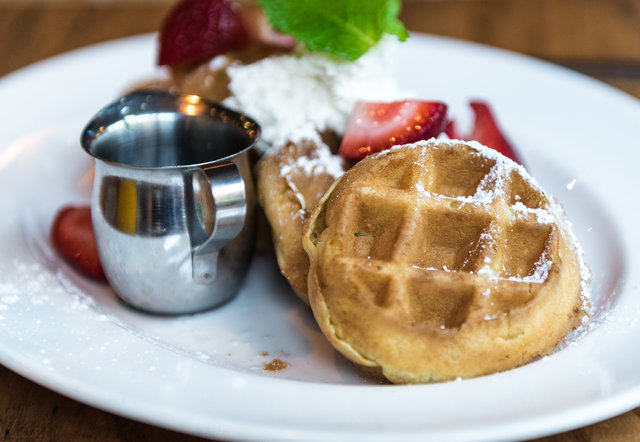 Whether you're fueling up for work with Black Cat nitro coffee or lingering over a lazy weekend feast of Belgian waffles, shakshouka, and a side of brown sugared bacon, this neighborhood-y café has you covered.
When you're in the neighborhood and desperate for a fried chicken fix, look no further than Lettuce Entertain You's all-things-chicken concept. The quick-service eatery slings strips, sandwiches, and punishingly delicious green chili cheese fries stacked with pickled jalapeños, as well as an on-point root beer float prime for balancing out the heat.